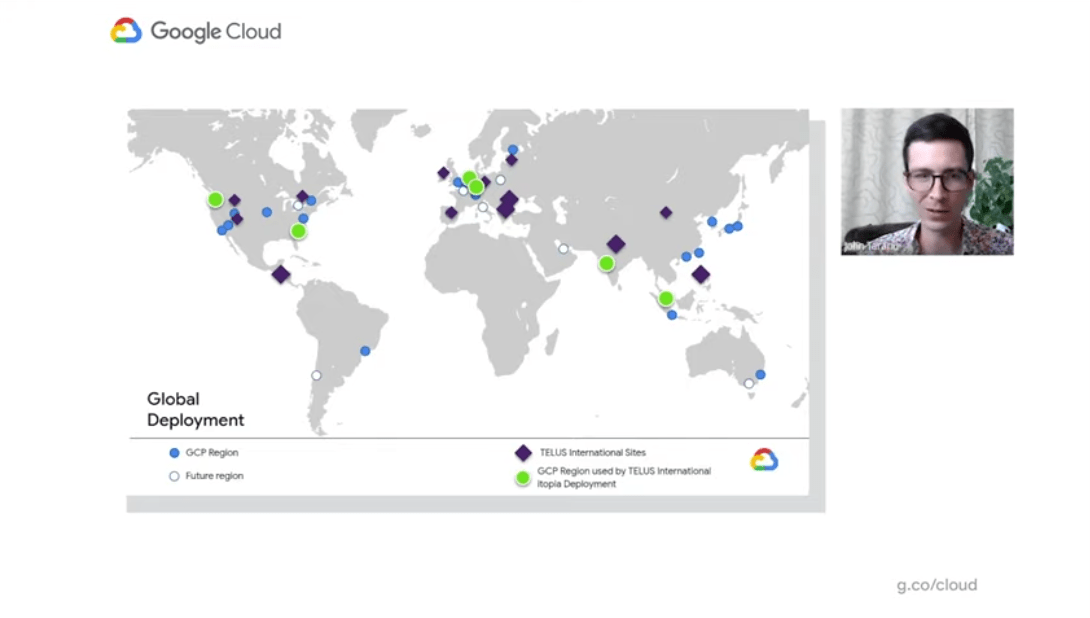 Enabling TELUS International to Securely Work from Anywhere with itopia on Google Cloud
TELUS International is a leading customer experience provider with offices and customers across the globe. Due to the recent COVID-19 pandemic, the company had to quickly transition tens of thousands of its employees to a work-from-home model to protect their health and ensure business continuity.
Empowered by Google Cloud Premier Partner itopia, who's cloud automation solution enables enterprises to rapidly provision and orchestrate virtualized Windows desktops and applications hosted on GCP, TELUS International deployed a fully-configured, multi-regional virtual desktop environment in just 24 hours. This included secure connections to TELUS International's on-premises databases, software, security systems, and Active Directory services.
In this session, an overview is given of itopia's cloud-native VDI solution on Google Cloud and a deep dive follows into the specifics of the TELUS International engagement.