Expand your offerings and grow revenue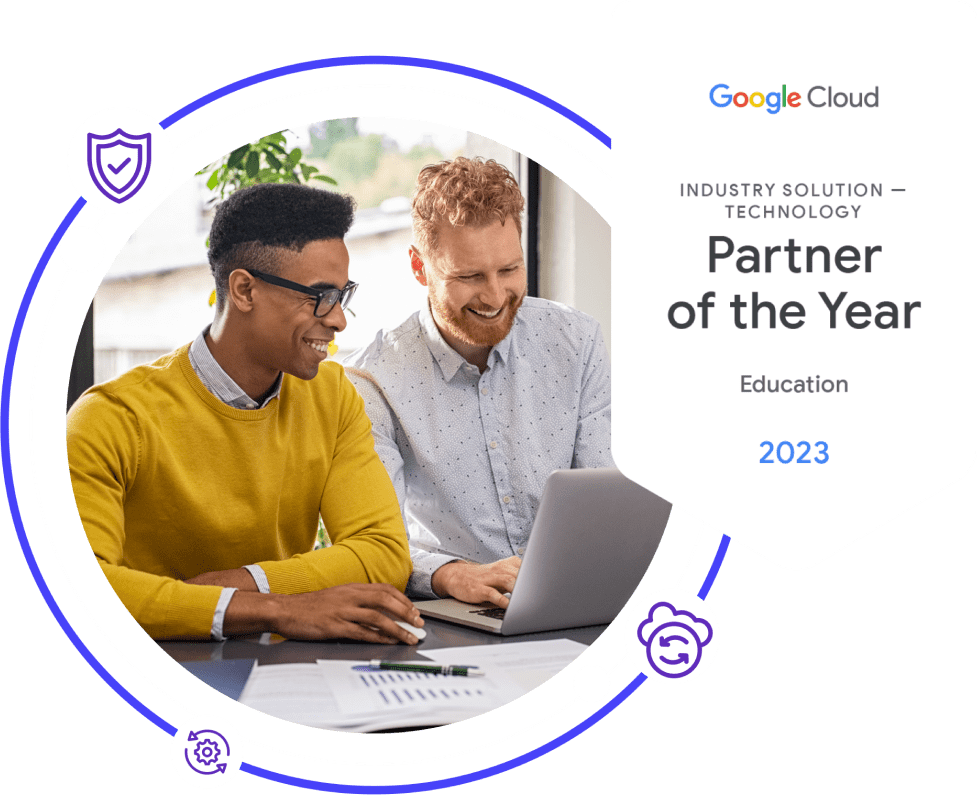 The 4-part itopia Partner Solution
Expand your business offerings and grow your revenues as an itopia partner.
Gain access to the $64B work from anywhere market with proprietary technology for remote working, learning, and coding. Radically transform hybrid work for your customers by enabling even the most graphic-intensive industries to access their essential programs from a web browser.
It's a great time to join us.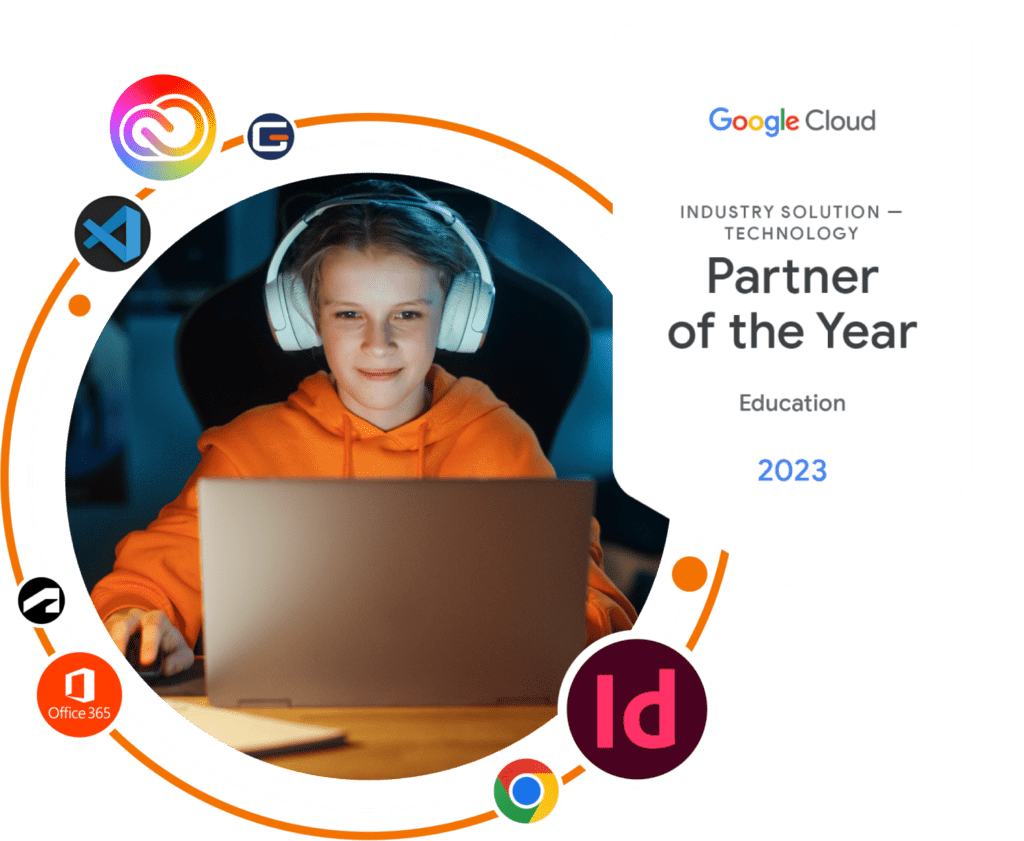 itopia was named Google Cloud Partner of the Year
We're not baking cookies. We're building productive, enduring partnerships. If you're wary of partner programs with cookie-cutter solutions, consider itopia. Our partners choose the engagement model that works best for them.
You'll guide your customers through their entire cloud journey and help them maintain that solution at every lifecycle stage. Discovery. Deployment. Support. Expansion. Enhancements. Upgrades. You are their trusted cloud advisor at every step.
Engage and sell to your customers the products they need to drive the greatest value. We handle the implementation and support, and we'll help you ensure that every moving part of the solution works in harmony, so you and your customers can rest easy.
Product Training (itopia + GCP)
As a new partner, you'll receive complimentary system admin training for Partner's support teams to build a test environment, 5-free seats
As a new partner you'll receive five free seats of complimentary system admin training, so your support teams will be off to a fast start with a full itopia test environment.
Monthly webinars cover key topics in marketing, sales, software functionality, deployment, and support. And every webinar is recorded and easily accessed from the itopia training library.
You'll have unrestricted access to a robust library of help center articles that keep you informed and up to date.
We have the resources you'll need, including a battle card, data sheets, a seller's guide, and much more.
We'll provide logos and images for your use in your own marketing materials (as long as we get to review and approve them before they're used).
We have a process for this: build your own marketing campaigns and events, and we'll help pay the bills and provide expert staff. (Ask us for approval in advance.)
We've got use cases and customer references to support your marketing and sales activities.
Leads? Yes, we generate leads through our own marketing efforts, and we'll share them with you when we see a great fit between your experience, skills, and verticals, and the itopia marketing qualified lead.
You'll have the keys to our entire library of product demos.
Our Sales FAQs will equip you with common objections and rebuttals, so you can sell your solutions with confidence.
Every new partner receives complimentary training on the best ways to leverage the Google Cloud Cost Calculator with your clients.
Our sales and engineering resources are ready for your sales opportunities. We'll provide the help you need to bring the deals home.
Product Training (itopia + GCP)
Every new partner receives Google Credits good for creating a test environment and virtual machines. Once it's up and running, you'll maintain this test environment at your cost to leverage for product demos.
You'll receive Technical FAQs with common questions about itopia software.
We've got a seat at the table for you. You'll join our advisory board, and you'll have an open invitation to quarterly product roadmap sessions, so you'll be equipped to champion changes and enhancements for the benefit of your customers.
Become an itopia Partner today
Learn about our technology partners

Google Cloud Platform (GCP) is a public cloud infrastructure offering based on Google's global infrastructure. With leading security, networking, and price-performance, Google's infrastructure is the best cloud environment for enterprise Windows workloads.

NetApp's Cloud Volumes Service and itopia simplify file management with a high performance, fully managed file storage solution with support for both NFS and SMB protocols. Enjoy Storage as a Service on itopia with file speeds up to 8X faster than a standard Windows file server.

HYCU Protégé and itopia provide the only cloud-native Data Protection as a Service solution, purpose-built for Google Cloud. An agentless approach to data backups, data migration, and disaster recovery with a self-service, multi-tenant integration on itopia.