CTE & STEAM Apps on Chromebooks
For Anytime, Anywhere Learning
Deliver CTE lab learning without walls using Chromebooks – or any device that runs a web browser. Lower costs. Simplify admin. Set up in minutes. Easy integration with LMS and rostering.
Give students instant access to 150+ apps including Adobe CC, Office 365, Autodesk, PLTW, GMetrix + more. Used by Top School Districts for Cloud Access to Leading Apps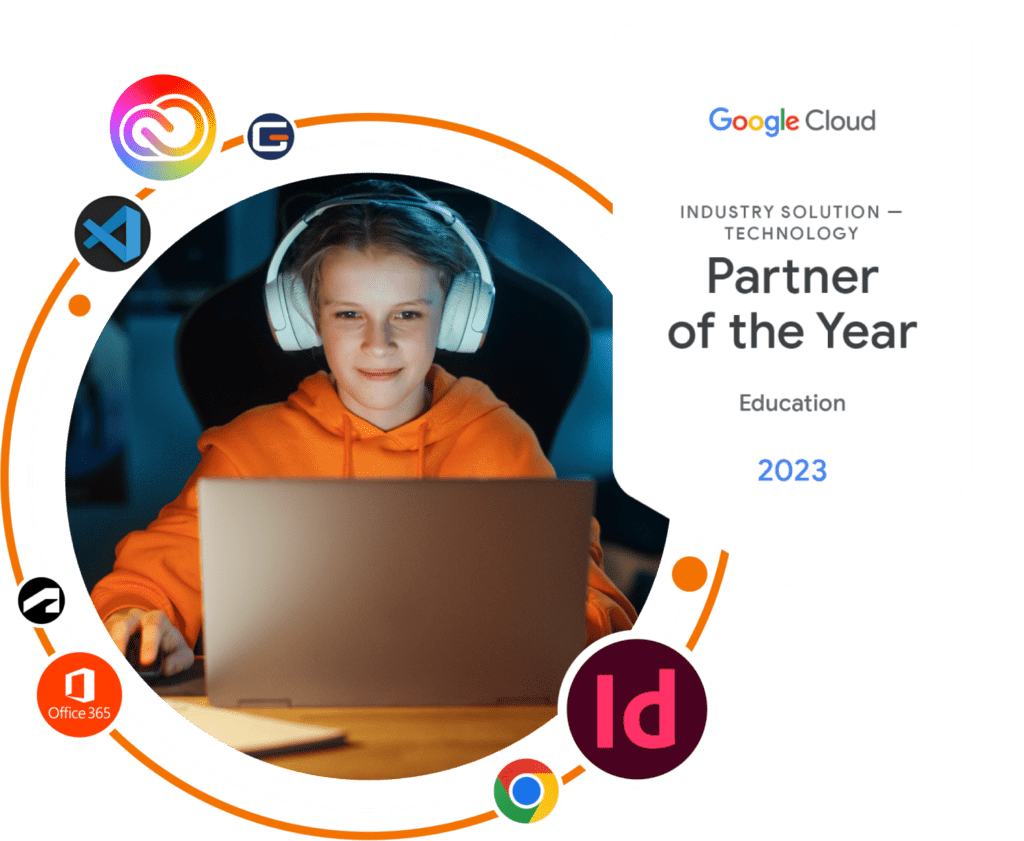 Don't Upgrade! Cut Costs.
Extend CTE Lab Lifespans for Less.
Reduce your need for high-end devices with low-latency streaming through browser-centric devices like Chromebooks. Don't upgrade! Stream even the most computing-intensive apps.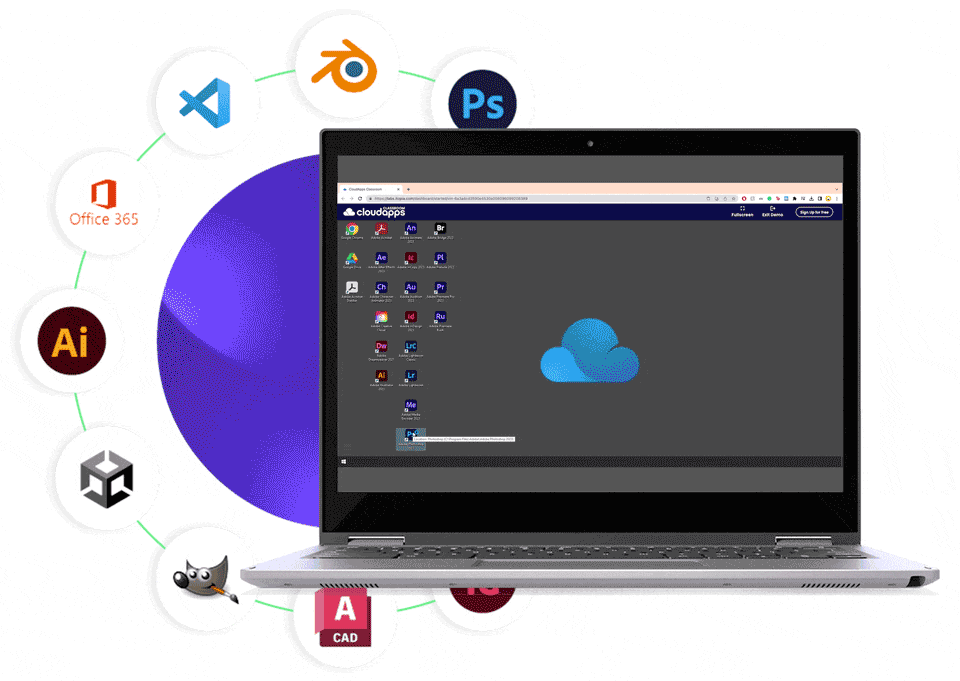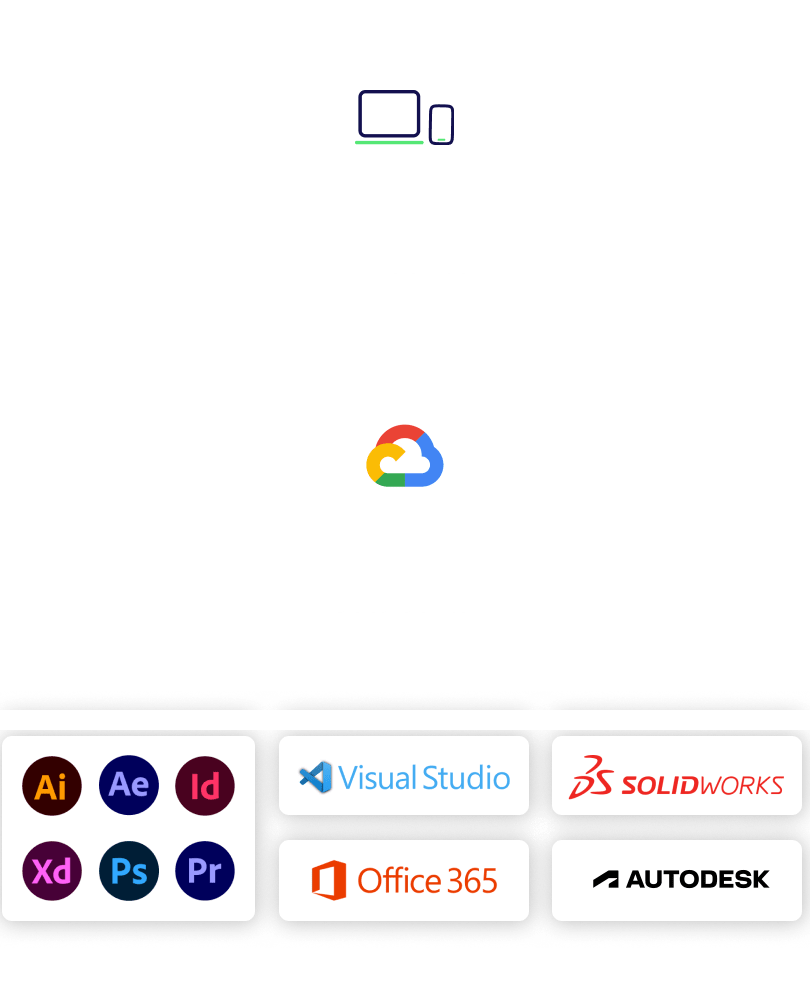 A Consistent, Easy-to-Manage, and Secure Learning Experience
Simplify Administration and Reduce Costs

Scale computing faster with more stability and less support and maintenance than any on-site CTE lab

With an intuitive, central dashboard, view CTE lab usage at any level: district, school, or classroom

With popular apps pre-configured apps and Google Drive for storage, students and faculty are up and running in minutes
Google Workspace Integration
Integrates seamlessly with Google Workspace and Google Classroom for one-click classroom creation and student onboarding — speeding set up time.

No Microsoft Active Directory! Students login to their CloudApps classrooms with the Google Workspace single sign on
Starting at $39/student/year
Everything in Basic and 1 of the 3 groups below:
All
Product Videos
Testimonials
Take a Live Test Drive Today
Discover the power of itopia for yourself. Take a self-guided test drive of itopiaCloudApps Classroom.
"With itopia's CloudApps, delivering applications like Adobe and AutoCAD to students is far easier than traditional on-premise solutions. We save time and money, and students have access to instructional apps both in-class and from home."

Vince Butler, CTO
Romoland School District (CA)
"The itopia platform gives our students a much better and more secure environment than conventional lab solutions–and allows for 24/7 access. Plus, itopia CloudApps is easy to use, and it only takes our teachers a few minutes to set up a new class."

John Stile, CTO
Council Bluffs School District
"When we fired-up Autodesk's AutoCAD program on Chromebooks and itopia CloudApps, I saw no latency, even when I threw every task at it. That's amazing to me!"

Allen Smith, CTE, Engineering
Chester Upland School District
"Itopia CloudApps worked great from the start. Myself and all my students work from home, so the fact they can access Photoshop or Illustrator from any computer is terrific."

Julie Van Lohn, CTE, Graphic Design
Nevada Learning Academy
Frequently Asked Questions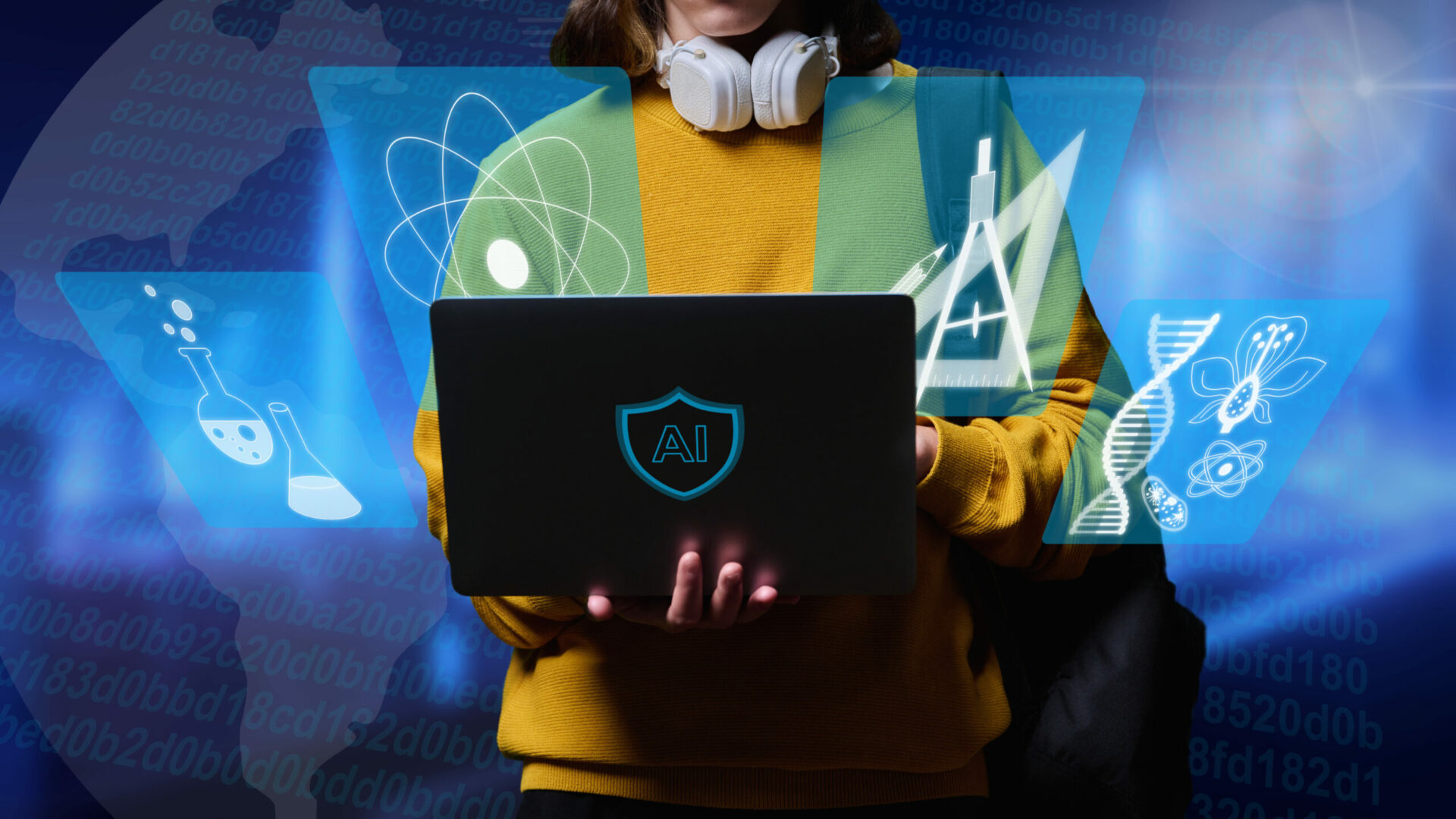 itopia CloudApps Classroom
Explore how cloud streaming, cybersecurity, emerging technologies, individualized learning, game-based education, and nano-learning will shape K-12 education in 2023-2024.
Read More