Students can now cultivate their own paths to career and college success.
During the COVID-19 pandemic, school districts were tasked with a unique set of challenges that required necessary adjustments – not only to replicate an authentic classroom environment, but to ensure student resource equity and access. While this was a very demanding process for education officials to keep up with due to ongoing changes in safeguarding students, faculty, and staff, significant breakthroughs were achieved to improve learning on a much larger scale. With that in mind, schools across the U.S. continue to see the value in implementing high-end technological resources, primarily to generate lucrative college and career paths straight out of high school. 
Game-changing Career & Technical Education (CTE) programs exist to prepare students for exciting job opportunities post-graduation. Most CTE programs encompass a multitude of different fields of study that can benefit from integrated technology to drive student engagement, certification attainment, and on-the-job training. Let's take a look at just how important education technology can be in forging bright futures for students. 
Priming students for life after high school
In this day and age, it is critical that students build strong foundational skills early. More often than not, secondary school students may not find interest in solely taking standard courses like Math or Literature, but would also enjoy working hands-on in fields such as information technology (IT), law, finance, medical science, engineering, design, hospitality, and architecture & construction.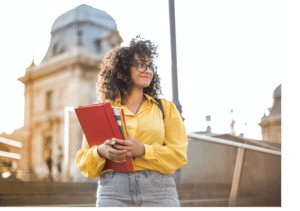 Opting to focus on a particular area of study enables a unique educational experience that pairs required academic coursework with specialization in a concentrated skill path. CTE programs today are evolving and even prepare students to attend four-year colleges or universities. "CTE students often earn college credits, too, by graduating from high school with an associate's degree, often at no extra cost," says Deirdre Reilly, a senior editor with Fox News Digital, following discussion with Tara Troester, a CTE content lead in Cedar Rapids, Iowa. This gives students the freedom to decide how they want to earn a living and whether or not they'd like to pursue a university-level education. Essentially, CTE programs are very powerful as they unlock multiple college and career pathways. It's important to assure that students aren't locked into set academic tracks that do not reflect their needs or interests.
CTE isn't designed to replace general coursework, its purpose is to supplement existing curriculum through applicable work and hands-on experiences. Diversifying student skill sets for real-world application is extremely valuable and encourages career options beyond college. Apart from learning district-level coursework, students can take professional development to the next level through industry certifications, pre-apprenticeship programs, and even internships with industry partners.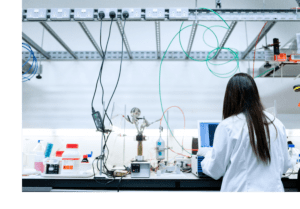 According to a research study conducted by the Association for Career & Technical Education (ACTE) on CTE in the state of Florida, there is a clear skills gap as 54% of jobs (as of March 2022) require skills training at the educational level between high school and college. With 45% of Florida workers possessing this level of training, CTE becomes increasingly relevant – largely to fill vacant job opportunities that require specific proficiencies. Additionally, students earn post-secondary credentials by participating in CTE programs through industry certifications, further encouraging access to high-demand careers. Creating equal and fair opportunities for every school district in the United States is pivotal along with improving the resources available to nurture labor market skill sets.
"We want all students, not just those fortunate to be in high-quality Career Technical Education (CTE) programs or strong dual enrollment and early college programs, to be on pathways through higher education that lead to rewarding careers."
– Growing Pathways to Success for ALL Students, Elizabeth Chu, Homeroom, the official blog of the U.S. Department of Education 
Technology's role in boosting CTE programs
Education technology or EdTech for short, refers to software or hardware purpose-built to elevate classroom instruction and advance scholastic success. EdTech is only beginning to play a massive role in facilitating course retention and engagement. As EdTech tools and resources emerge, so does the concern for falling behind. Bridging what is referred to as the "app gap," is a critical issue that identifies disproportionate support for educational applications in academic growth. The app gap further sheds light on technological disparities among underserved schools in the United States, which continue to surface just as quickly as other well-funded schools start to modernize.
Are there solutions that exist to support learning for school districts of all sizes? Definitely. There are a ton of emerging products and services in the EdTech Market including but not limited to gaming, virtual reality, robotics, Cloud apps classrooms, and standardized testing.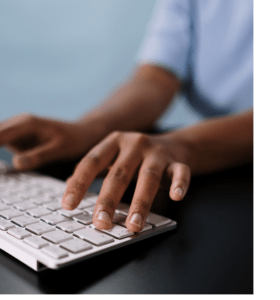 Cloud apps classrooms are quickly gaining traction as a resource capable of supplementing or replacing hardware-intensive computer labs, while providing students and educators browser-based access to powerful applications. Typically, Cloud apps classrooms don't require exhausting technology management requirements and allow users to stream industry applications with ease. In this Google for Education Case Study, the Chester Upland School District (CUSD) is recognized as a "turnaround district" with a strong focus on maximizing student success and equity through its CTE program. CUSD's CTE department provides enriching pathways for students in fields such as engineering, design, communication technology, and automotive technology. Due to budget constraints, CUSD was unable to establish a sustainable computer lab, capable of running engineering and design software applications. Now, with itopia CloudApps Classroom and Chromebooks, CUSD can maximize its 1:1 Chromebook initiative, while blending the use of apps like Photoshop and AutoCAD into day-to-day lesson plans. "I want my students to experience a real day on the job…I can mimic real engineering firm projects," says Allen Smith, CUSD CTE engineering teacher. It's crucial that students apply their classroom skills as if they were working with real-world workplace deadlines to reinforce exposure to high-level job functions. Using powerful software applications like AutoCAD, Blender, Photoshop, and Unity offers students the ability to put together professional digital portfolios that showcase their talents, while demonstrating a clear competitive edge over other job applicants.
On the subject of virtual education tools, the Southern Regional Education Board (SREB) has published a list of interactive learning solutions compiled together by the Technical College System of Georgia, SREB's "CTE in a Virtual Setting" workshop educators, and the Association for Career & Technical Education (ACTE). Edpuzzle was featured as an all-purpose education tool used in both CTE and STEM programs. In a nutshell, Edpuzzle is an EdTech platform that enables educators to create videos that incorporate interactive visual learning elements and embedded questions. With the click of a button, videos can be transformed into multi-layered lessons through their fully customizable list of features to actively monitor student engagement and comprehension. Edpuzzle also includes an extensive library of teacher-generated content to inspire thought-provoking assignments. Educators can develop tailored educational videos that utilize Edpuzzle's screen recording tool and YouTube's database. This technology is quite practical as it redefines how educators build out engaging content both inside and outside of the classroom. Users can quickly and easily create modules that empower students to fully immerse themselves at their own pace. 
Advocating for EdTech in schools
With the influx of cutting-edge technology in the classroom, conferences and organizations are continuing to serve as meeting hubs that open virtual doors for school districts. Industry-leading organizations like FETC and ISTE demonstrate impactful strategies to reimagine instruction in almost any instance, especially CTE.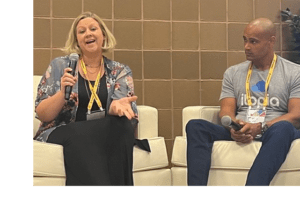 During itopia's time at ISTELive 2022, EdTech Magazine's Taashi Rowe highlights How Emerging Technology Can Supercharge K–12 Learning, while preparing students for ever-changing industry demands. itopia SVP, James Riley, discussed just how dynamic solutions like itopia CloudApps Classroom, enable web-based access to powerful apps without costly desktop, hardware, or computer lab setups during The Future is Now: Embedding Immersive Technology into the Classroom panel discussion. "For us, it's really about access…we take it a step further to really create equity, meaning that every student can have access and be exposed to all of these different applications," says Riley. itopia CloudApps Classroom strives to accelerate learning and student equity, while promoting 1:1 device initiatives. 
Unfortunately, there is still a digital divide that permeates throughout many U.S. school districts, but that doesn't mean it's too late to make a change. Having meaningful conversations with educators regarding specific school district needs can pinpoint key ways to strengthen student and educator connectivity. The most important aspect of CTE is the strong sense of individuality that facilitates long-term, hands-on approaches to career readiness. 
"Expanded pathways from high school to the workforce can help students gain the skills and earn the credentials needed for high-growth jobs, including those that don't require a four-year college degree."
– New Resource Highlights How States Use American Rescue Plan Funds to Reengage Students through Career and Technical Education, U.S. DOE Press Release, featured statement made by U.S. Secretary of Education, Miguel Cardona
With the development of pathway programs like CTE and the implementation of powerful EdTech tools, students can acquire skills they never thought were possible.